Tiny Tim & The Sediments, 1993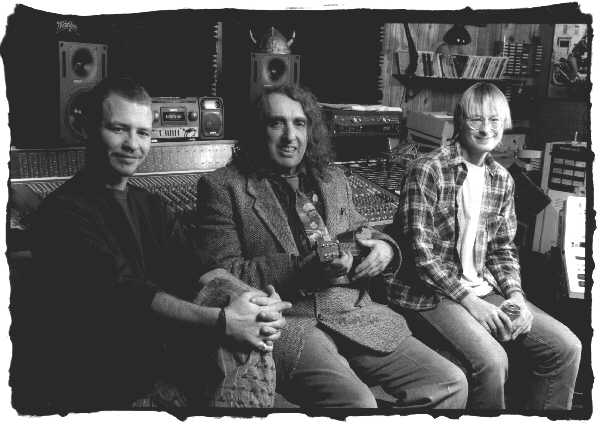 Winston Damon (L) and Pink Bob (R) with the legendary Tiny Tim, 1993.
Taken by Chris Anda during a studio session at Rax Tracks
in Chicago after a day's vocal overdubs and rough mix reviews.
A special version of The Sediments were the backing band on
about half of Tiny Tim's "I Love Me" CD on Seeland/Ponk...
---
Return to Group Photos or Gallery Menu
HOME